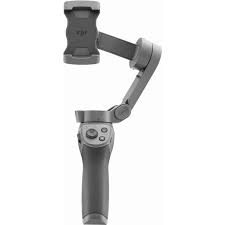 DJI Osmo Mobile Smartphone Gimbal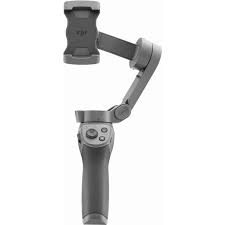 Category:
Level 3
Includes:
DJI Osmo Mobile Gimbal
USB-C Charging Cable
Storage Pouch
You can mount any smartphone up to 3.5″ wide in its phone cradle and capture smooth footage in handheld operation. The Osmo Mobile 3 syncs up with the DJI Mimo mobile app to provide you with multiple shooting modes and functions including Portrait, Underslung, Landscape, Time-Lapse, Panorama, and now a Sport mode for fast-action shooting. You can also now use hand gestures to control the gimbal to track your movement, take a selfie, or record video so you don't have to press the record button or touch any controls. It can also automatically track body shapes to track human subjects without the need to make a manual selection with ActiveTrack 3.0.
Supports up to 3.5″ wide smartphones
Foldable design with redesigned ports, handle set at natural 15° angle
Controllable range: -162.5 to 170.3° pan / -104.5 to 235.7° tilt / -85.1 to 252.2° roll
Bluetooth 5.0 support
Controllable speed: 120°/s max
Built-in battery: Up to 15-hour run-time / 17.64Wh capacity, 2450mAh
1/4″-20 tripod mounting thread
ActiveTrack 3.0 technology built into the app allows the Osmo Mobile 3 to automatically keep your phone facing you as you move
Gesture control: Reads certain hand gestures to take a still, record video, or track a subject
Body shape recognition for more accurate tracking of a person
New Sport mode for faster movements
Modes/Functions: Standard, Portrait, Underslung, Flashlight, Time-Lapse, Hyperlapse, and Panorama
Live stream moments using YouTube Live
Take one-second-long exposures to produce light trails, star trails, and dramatically blurred cars without a tripod