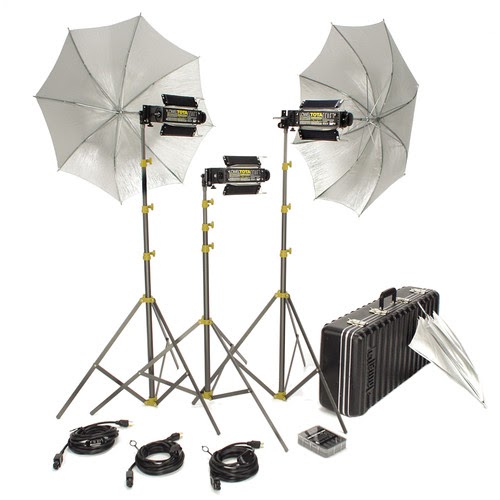 3-Point Tota Light Kit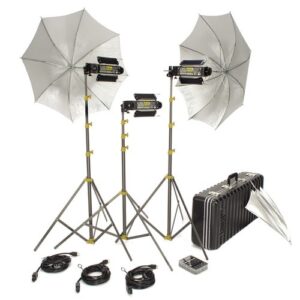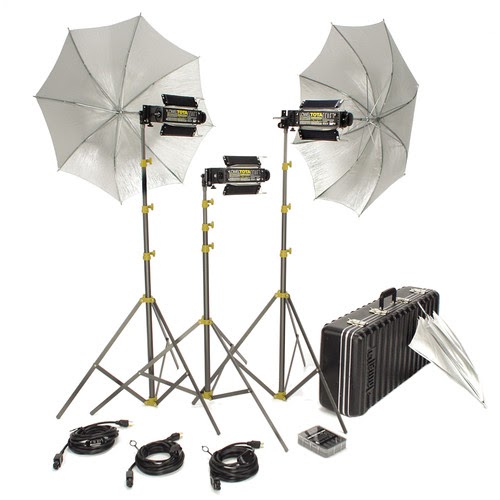 Category:
Level 1*, Level 2, Level 3
Includes:
3 Tota Lights
3 Umbrellas
3 Small Light Tripods
3 Light Cables
Lightbulb Case
2 Gloves
Hardshell Carrier Case
3 Small Sandbags
The Tota Light Kit can be used with an umbrella or gel frame (Not Included) and diffusion as a soft key light, fill light, or backlight. With its adjustable reflectors, it can be used as a smooth and even background light, or pointed at the ceiling to raise the ambient (base) light level of a room. Tota-Lights are also widely used for photographic copy work.
*Level 1 Students cannot check out Lights until they complete the Lighting Exam.